Convergent services bundles : a risk ??
Par Tanneguy RAMIERE, mardi 8 novembre 2005 à 22:58 :: CONVERGENCES :: #45 :: rss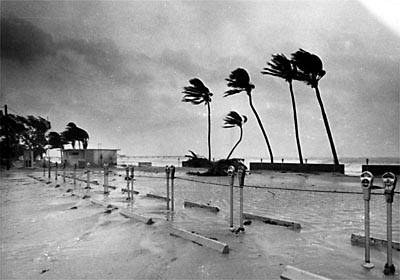 Copyright © 2005, South Florida Sun-Sentinel
An interesting article on bundle risk by Russell Shaw on Zdnet.com raise the issue of having the same source for all the media (one provider and one media - like ADSL or Cable for Internet, TV and Telephone). It may prevent us to use all of them if the source is broken. This is a starting point on a short discussion on this mono-source issue in convergent networks.
In his article on Zdnet.com : "
Caution! Don't put all your eggs in VoIP service bundle
" Russell Shaw says that bundled offers (one provider and one media distribute Internet, Telephone, TV for instance) may be a risk if the single source occure to be down. He take the example of this american in Florida having Comcast's (Cable operator) subscriber having
8 days none of the 3 services
because Comcast was short of power in its facilities in the area.
This is a real point that have to be addressed. How ? In another hand, convergence enable the interworking of many sources together : VoWIFi mobile may call a standard fixed line or a VoIP phone. Why not combine this multimedia interoperrability to duplicate some sources in case of temporary brakedown or emergency. Part of the benefit of convergence will therfore be lost some people would say. This is true : at the edge of the network, at terminal, gateway, radio base, this will create some duplication, but at core network level, the redundant equipement may be use for maintenance / emergency or extra traffic [that could be removed or reported]. Or the competition may imply redundant networks like it is for data in France for instance (LDCOM, France Telecom, Réseaux ferrés - the railways) that may be use as backup in case of need. But this will imply interconnexion on networks. Things which is already existing at mobile level for emrgency calls. The business of this is perhaps not clear yet but it definetly need to be clarified as convergence is growing !
As an illustration, issue raised during Katarina Hurrican's (see
press review
) shows the two aspects : some voip equiment were down, but WiFi access did permit communication from New Orlean's Mayor building ...